WELCOME TO GATORWOOD!
You made it!  You are here at the front door of the Land Of Gatorwood.  Now I know that might seem confusing, but Gatorwood is the home for all things Toussaint.  It is the virtual home for the ideas, activism, songs, and community work that Toussaint plays a role in creating and bringing to the public.  Here you will find original music, the partners in the community that we work with, and some exclusive content that you cant find on Spotify, or any of the other streamers.  We thank you for taking your time to find us and hope that you will support this movement.  We are dedicated in ALL OF OUR EFFORTS to the goal of cultural preservation.  We also seek to find the medicine in what we do and hope that you will find it as well.  Intention is important in this time so we thank you for finding us and hope that you will continue to seek us out.  For now…WELCOME TO GATORWOOD!
Gatorwood
The name Gatorwood is short for Alligator Wood, a swamp far off the beaten path in the sacred land of Haiti. Legend has it that in this swamp Toussaint L'ouverture was joined by Dessalines and Henrik Christophe of the Mulattos in a meeting with a Jamaican that everyone called Boukman, the local bush doctor. The meeting included the infamous Boukman ceremony where he called for Haitian freedom.
The exact happenings, the exact words said,and the exact night are in historical dispute but legend has it that Boukman cried, "Kopetet bulakai!" which translates to: "cut off their heads and burn their houses." It was a call to fight and on that night, the black and brown people of Haiti were transformed from slaves into soldiers as they united in the fight that would eventually mean their freedom and independence.
Thus our Gatorwood is a continuation of the same mission. It is the home of all things Toussaint through our education initiatives, our music, our drum classes and anti-racsim work. We are making a call to the people of our communities to join us as we transform ourselves from slaves to soldiers daily with everything we do and therefore continue the path of our ancestors towards freedom. To cut off the head of the oppressors is to replace the values of oppressive systems with values that reflect who we truly are. To burn down the house is to decolonize the mind so destructive values and ideas have no home within us. We choose to find and define values for self. We have always have been more than slaves. But we must KNOW within ourselves, that we are masters of our own destiny.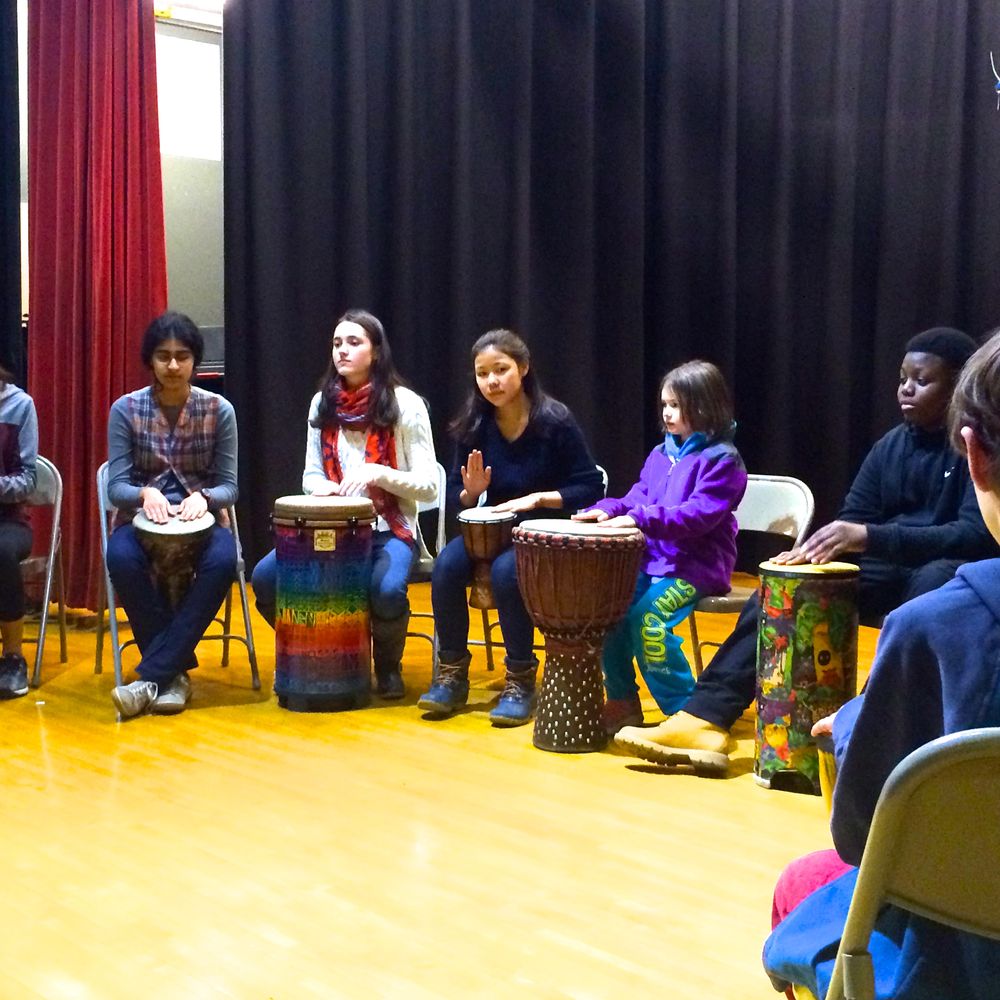 Hey every little bit helps right? Well, if you have been impacted in a positive way by these continuous efforts to bring forth not only positive music, but positive CULTURE to the community and beyond, then please allow your heart to guide and make a donation!!! Jah Will Bless You!
Enter the amount you wish to donate