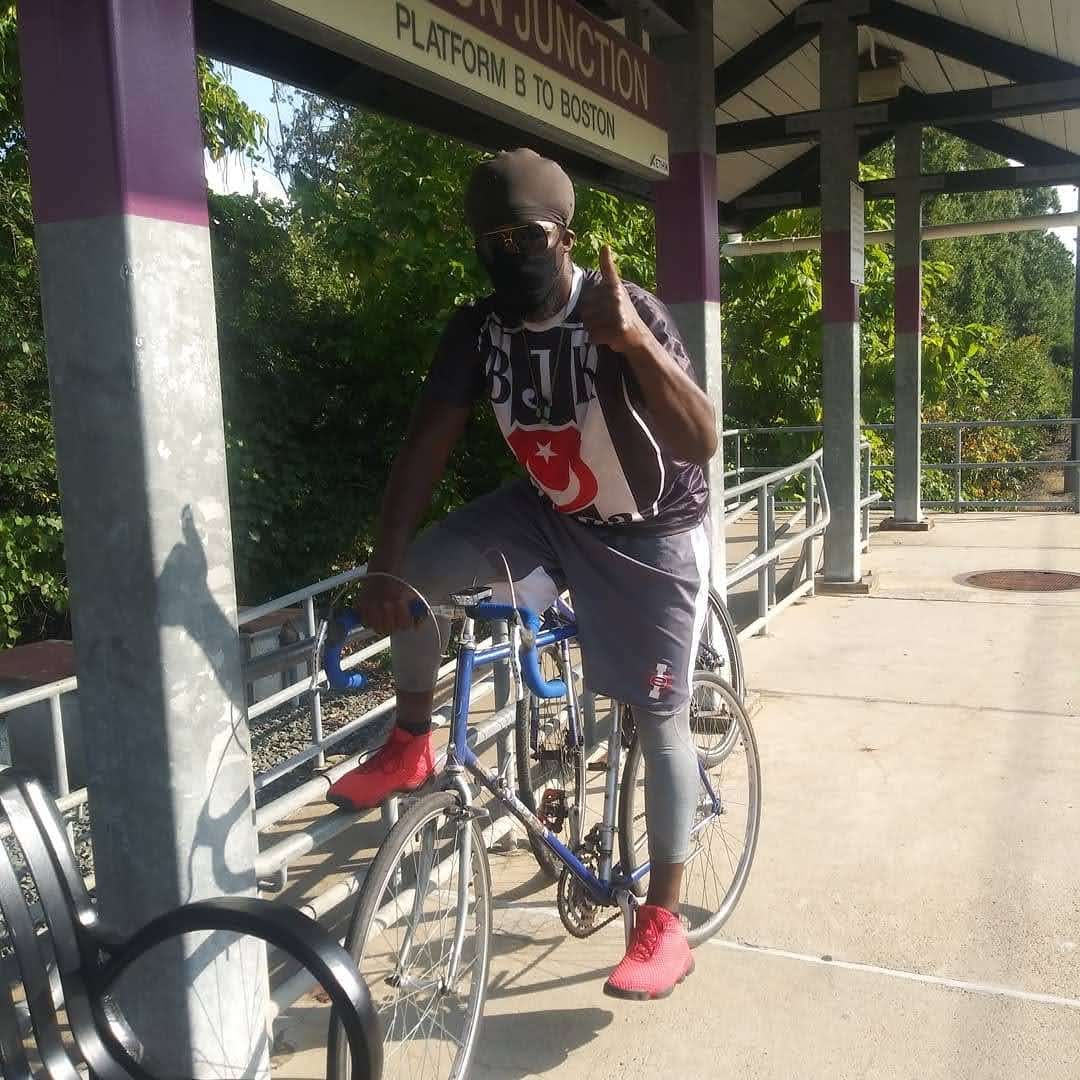 Since this pandemic began, i like most every one else was out of work and sitting at home laughing with my wife as we took to sharing that time we never had because we were working doing this and that, in the flow of regular life.  Now we were ordering food and binge watching shows and cuddling and thinking about it like a vacation.  After a couple weeks of this, i kept looking at myself in the mirror and seeing that what was looking back at me was pizza and hamburger face.  it was a sit around too much and drink too much face.  
so i got on the scale and to my utter shock, i was 241 pounds!  I still cant believe it.  But i was definitely larger than i had ever been in my life.  So i remember the cuddling had gotten old at this point and we, just like most everyone else, got tired of looking at each other everyday.  so i had spent a few nights away from the house.  i went to stay with friends while we just cooled down and figured out how we were gonna talk to each other like humans.  I went out to the Sherwood Forest and hung out with the my hippie friends over there and stayed with my nephew, Saxofogliano.  (you'll hear more about him later)  Turns out, i told nephew that i needed a bike and he pointed me in the direction of his housemate Eman who was like "Dude i gotta bike right here!  its way too big for me and it looks like it will fit you perfectly."  It was a big black surly with monster wheels for off-roading and I immediately named him "Beast Mode."  I never had a bike like that so i went directly into the woods and got on the path.  Didn't realize the path was so rocky and so steep.  i started down the path only to realize that i was going too fast and i had shotty brakes.  I know every old couple and family that was in the Fells that Sunday heard me screaming half in delight half in terror as i came careening down the path with Mamady Keita blasting from my JBL speaker and my hands frantically pushing down on the brake levers.  It was funny afterwards.  ill just say that.  Definitely not during!!! Anyway, later that day my wife and i finally decided that it was worth it to treat the other person like a person so we decided we would link up back at the crib.  Wifey was shocked when i came home with not just one but two bikes.  Eman also had another bike which quickly became my special baby. It was a green Surly road bike which i ended up calling the "Green Hornet."   After a couple days it became pretty clear that i was in love.  I started getting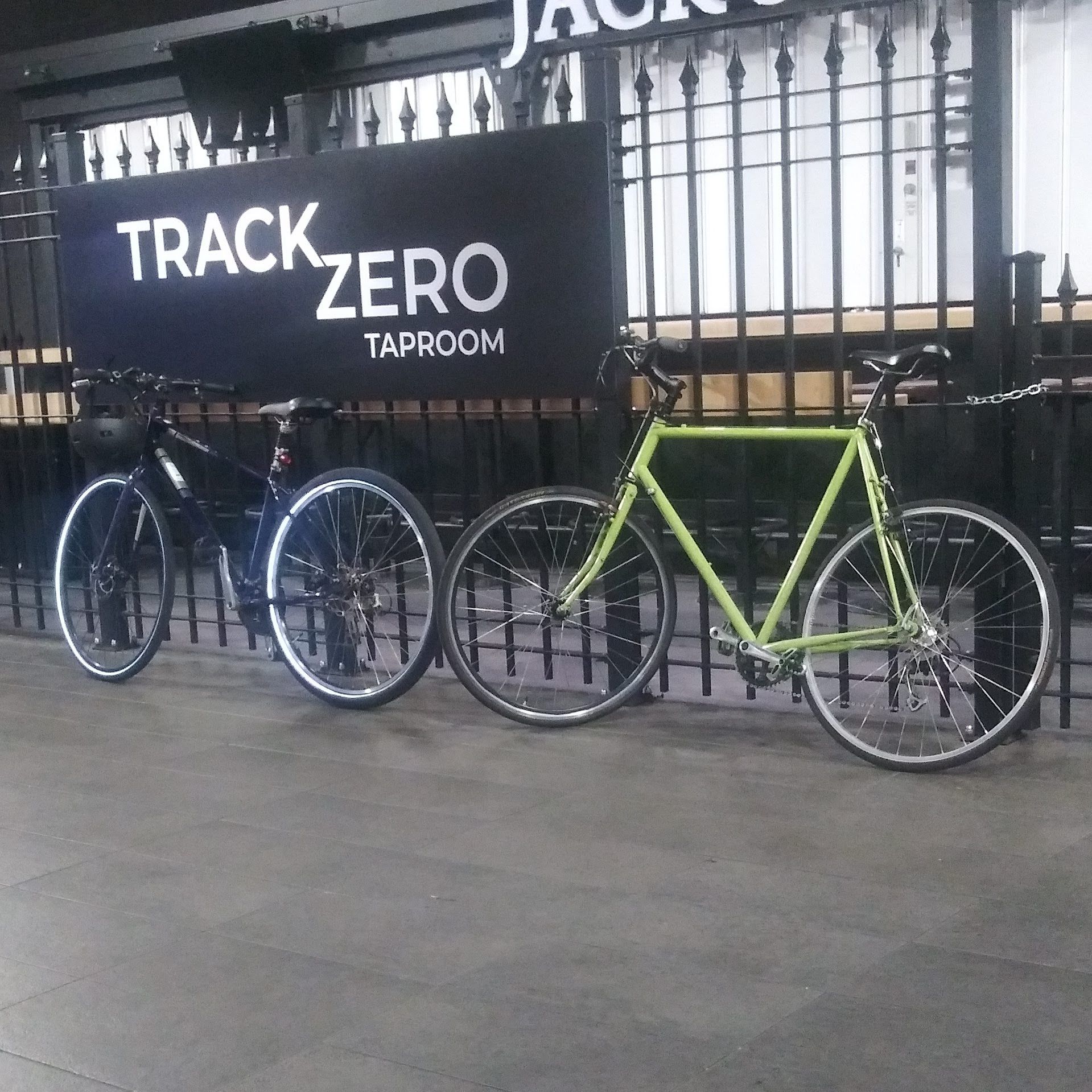 up early in the morning at like 5 and 6 am to ride.  The first couple days i rode for like 10 miles here, then 12 miles then 20 and so forth.  Now I've gotten to the point where i cant ride unless i ride for at least 25-30 miles!  In the process, since those first days of Quarantine, i have slimmed down to damn near 215 and have continued to ride everyday despite the Green Hornet getting stolen.  (Just a reminder, if you are locking your bike up on a main thoroughfare anywhere in the city of Boston, you better have a serious lock!!! And if you see anybody on the Green Hornet, you better let me know immediately!!!)  But after the Green Hornet got stolen, i had to admit to myself that though i liked Beast Mode a lot, i really didnt ride it that much.  I was attached to my road bike and so i was distraught to hafta come back down to a single speed giant bmx bike.  I went out on my search for a new bike.  I went to the bike shop right on Mass Ave, the Cambridge Bicycle Shop?  Yeah total douchebags.  Never deal with them. Fucking little lying pieces of shit.  As you can see it didnt work out there so i went to the bike shop in the basement of the Cambridge Antique Market.  Its called CAMBRIDGE USED BIKES. These guys? ANGELIC!!! They are the best.  Any of you trying to get a bike, i suggest you look there first.  They are genuinely really sweet guys and they know a thing or two about service.  It was there in their shop that i discovered my new love...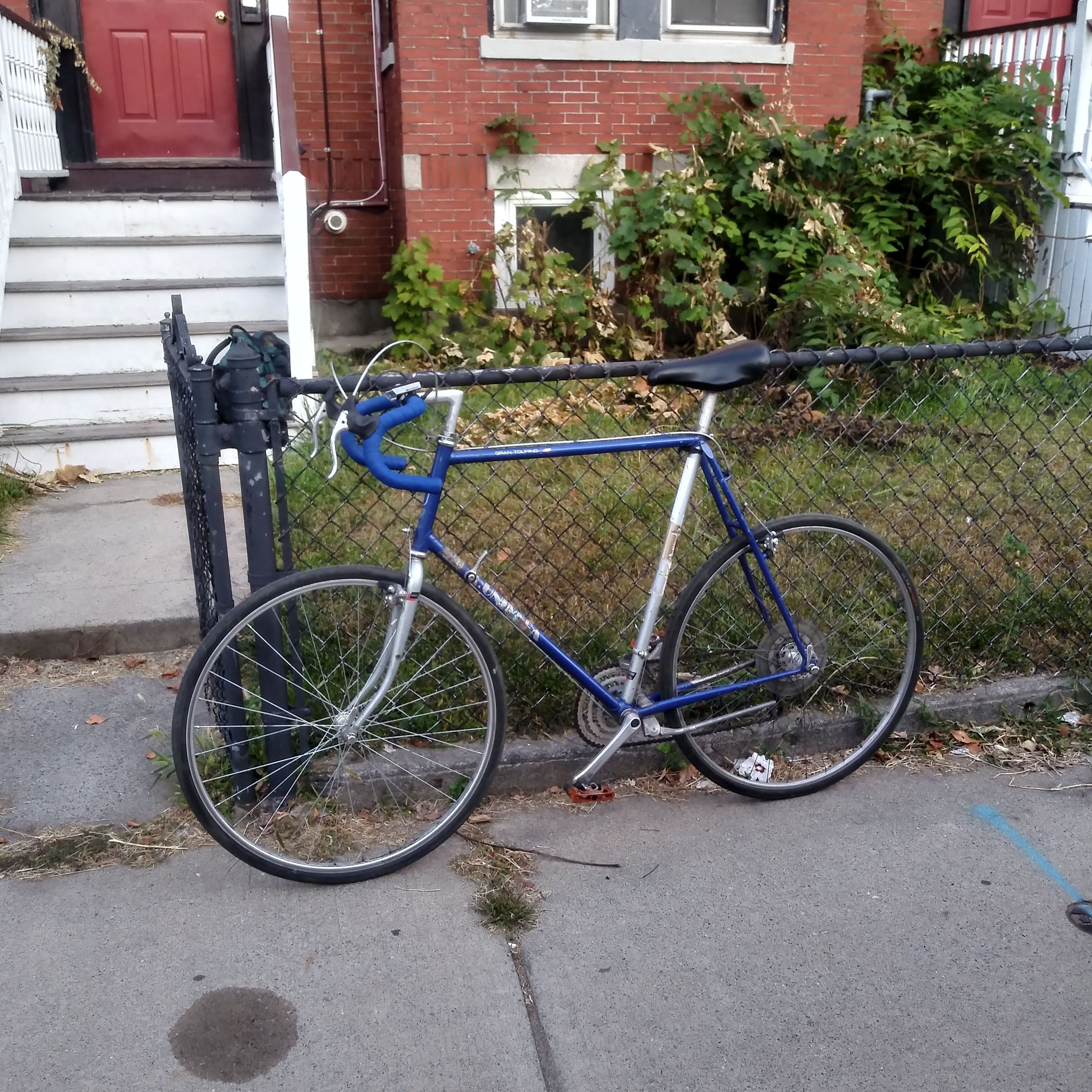 Her name?  Blue Velvet.  Her game? Speed.  I'm obsessed with 80's racing bikes it turns out.  In my mind I'm still trying to race Kevin Bacon from Quicksilver!  But ever since the loss of Green Hornet, my determination to ride has increased my threefold and so Blue Velvet and i have already started logging some serious miles.  Lately i have been listening to jazz albums while i ride and it has been exciting to discover so much new music. Just like all of us prolly deal with, it is hard to recognize your own ruts up close.  So after realizing that i knew every song on my little playlist backwards and forwards, i humbly went forth and asked my Facebook community to suggest soome albums for me to listen to. What i got back was a treasure trove of music that i have never heard before.  I will elave a partial list of them at the end of this post.  
I guess you could call me a bike enthusiast.  Outside of the feeling of freedom one gets from driving a car, riding the bike has to be the closest thing to heaven.  And you can lose weight doing it.  Not only that.  Theres More!!!!! You can experience Jah creation all around you and actually fall into a deep meditation.  That is actually what got to be so addictive about it.  The syncing of breath with the movement of body is just a rhythm that is beautiful to fall into.  It is something i have never been able to achieve in the water.  But i imagine swimmers really experience the same  type of meditative flow. While i advocae strongly for biking and music, i would advise against headphones.  That always scared the bejesus outta me to think that iIhad my earphones ain and couldnt hear anything around me.  I uses the JBL speaker because i can turn it up loud and still hear cars and traffic around me.  Plus, its like my soundtrack so people can pause their ordinary lives and watch the movie of me rolling down the street on Blue Velvet listening to Kamasi Washington or an old Miles record.  You too can have so of this peace.  For the small price of $Free.99, i can show you how to enter the realm of the Bike Gods of Black Excellence.  But first you must learn know who your teachers are...
lee morgsn---the gigolo
dj krush toshinori kondo
movin wes---wes montgomery
shafiq hussayn---the loop
kamsi washington---the epic
john coltrane---a love supreme
this tiem by basie arranged by quincy jones
charles mingus---the black saint and sinner lady (2 diff albums)
bille evans---symbiosis
herbie hancock---the prisoner
horace silver---a song for my father
oliver nelson----stolen moments
of course that list is not exhaustive...but i think you can find some real gems there to help you on your way to becoming part of my Enlightened Ones Bike Gang! Until later...much love and good luck on your own health and wellness journey.  Hope this was a little bit helpful. Jah Guide! 
oh and p.s wifey and i are both addicted to bikes now! so we're good!  lol